For my readers that don't give a crap about BlogHer: 20 – 11.
You can see 100 – 91 here, 90 – 81 here , 80 – 71 here, 70 – 61 here, 60 – 51 here, 50 – 41 here, 40 – 31 here and 30 – 21 here.


20- Rancid – Rancid
Rancid. These guys take themselves way too seriously. That being said I love their music. Really, almost all of it. I even like most of Tim Armstrong, Lars Frederiksen and Matt Freeman's side projects. This album is my favorite out of all their stuff.

19 – The Beastie Boys – Paul's Boutique
Maybe this should be higher. Everyone knows that this is groundbreaking, but does everyone know how good it is?

18 – Pantera – Vulgar Display of Power
One time I almost got caught in a pit during "Fucking Hostile". That was a close one.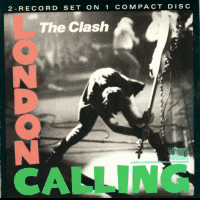 17 – The Clash – London Calling
For a while I didn't get what the big deal was. Then I sat down and listened to this album three or four times. I was blown away. I got it. I get it.

16 – The Misfits – Walk Among Us
I've been teaching The Goon Squad to sing "20 Eyes" when they take baths. They do pretty well. Next up "Devil's Whorehouse" "Mommy, Can I Go Out and Kill Tonight?" "Nike-a-Go-Go".

15 – Nirvana – Bleach
"Bleach" is Nirvana's best album. I acknowledge that I might have never heard it if it weren't for "Nevermind" but I still like it better. It's so gritty! I tend to really like the first albums of bands that are angry. Once they get money they lose some of the angst that really makes their music powerful.

14 – Metallica – Master of Puppets
Metallica before Cliff died. I'm not blaming Jason or Robert or anyone, I'm just saying that Metallica was a great band before Cliff died. I can still listen to this album and briefly forget "St. Anger" was written by the same people. (mostly)

13 – Soundgarden – Louder Than Love
Alison wrote me a letter (back in 1989 when people wrote letters) and told me about this album. I'd never heard of Soundgarden. I went out and bought the tape with my babysitting money. I loved this. The radio wasn't playing anything like this at the time. The whole "grunge" explosion was still two years away. This was one of those tapes that I played until it warped and I had to buy it again. I remember joking with Alison that I would sing "I Awake" at her wedding. For those of you who aren't familiar with this song, trust me when I say it isn't really appropriate for a church wedding.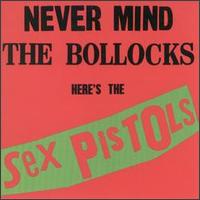 12 – The Sex Pistols – Nevermind the Bollocks, Here's the Sex Pistols
They call The Queen a moron. Who does that? And these guys did it in 1977! I love this album.

11 – Alice In Chains – Facelift
I've been moving this album around on my list ever since I started this list. I really love this album. Alice in Chains when there was still a touch of glam metal in them. I could not possibly talk enough about how brilliant I think Layne Staley and Jerry Cantrell were together. The harmonies blow me away. I realize that not everybody thinks about this, but they were completely groundbreaking when it came to harmonizing (using those really tight close chords and dissonance) in this type of music. Of course, no one was less surprised than I was when Layne died, but it's still a shame.
Comment Via Facebook
comments