A lot of things have changed in my life in the last seven years.
Seven years ago today I had a job in sales in Tampa. I lived in a crappy little apartment and I was really worried because it looked like Hurricane Irene was going to ruin my outdoor wedding.
Today I am a stay at home mom with twin two year olds. I have a great house in Northern Virginia and I am worried that Ian is going to smear chocolate chips from the cookies he made with his Dad yesterday all over my carpet.
Do you want to know what hasn't changed in seven years?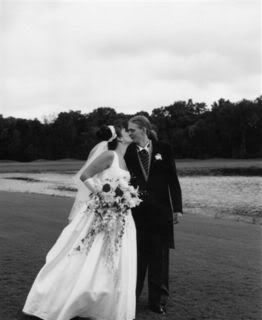 I still like kissing this guy.
Happy anniversary, Gabe.
Comment Via Facebook
comments