As Chris so delicately put it a mere 12 days ago:
Yep, that's right – it's my birthday. I'm not telling you how old though. No, really. Well…okay…okay. I'll give you a hint. It rhymes with dirty whore.
Yes, apparently I am 12 whole days younger than Chris, which is great because it allows me to steal his jokes instead of making up my own. Neat, huh?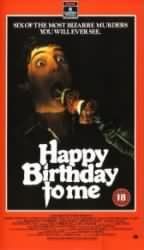 For my birthday I got a 2 month Netflix gift subscription, so I think it fair to say that I will be ranting and raving about movies for the next two weeks.
Lucky you guys.
I would also like to take a moment to brag that even with my mid-thirties status I have been id'd (can you even say id'd? Is that a word? How would you spell it? Ided?) three times this week alone. I wonder if this is at all related to the fact that I really want this for Christmas.
Probably not, but it seemed like a good segue to show everyone the Hello Kitty guitar.
I realize that by the time most of you will read this it will technically be the day after my birthday (a.k.a the 18th). I am okay with that. Let's discuss what you would have bought me if we knew each other in real life.
(ps – If you are reading this on the 17th, go wish Becky and Kate happy birthday too.)
Comment Via Facebook
comments