Do you need some more proof that truth is stranger than fiction?
This morning I went into my bathroom to put in my contacts. My cat, Sid jumped up on the counter. I yelled at him to get down. I was afraid that some of his fur would get on my contacts and get in my eye.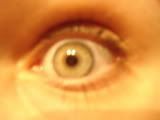 Boy was I worried about the wrong thing.
As I was poised to put in my left contact, he jumped back up on to the counter and rubbed up on my elbow. (Now, this has happened before and I ended up poking myself in the eye, and while that totally sucks, this was something that isn't that predictable.)
He rubbed up on my elbow and my contact fell off my finger onto his back.
I screamed "Sid! No!" and he ran away.
With my contact stuck to his back.
____
I swear this story is 100% true and not at all exaggerated. My contact is still missing and it has been hours.
The silver lining is that I am now wearing a fresh pair and I can see a lot better than I could yesterday.
Comment Via Facebook
comments