I try to give my kids the correct words for things. You know, anatomy words.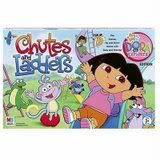 I suppose this is why I keep having to tell Claudia that she can't carry Chutes and Ladders around in her uterus.
Now she is calling it her "uterus game".
I sincerely hope they don't have Dora Chutes and Ladders at school.
Comment Via Facebook
comments