The title may be a little bit misleading. I mean – this is in fact a mystery dealing with laundry, but it has nothing to do with missing socks or the face of Jesus Christ  appearing on one of my sheets or anything like that.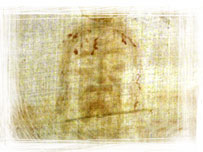 Here is the thing – my mom was here last weekend and she did a bunch of laundry. (Yes, I know, I have the best mom in the world.) She used my laundry detergent and my fabric softener. It is the same stuff I always use.
So why does my laundry smell better when my mom does it? Do you think that this is a psychological thing or does she have a special gift with towels?
Comment Via Facebook
comments