Part of my plan to potty train The Goon Squad is bribery. Gabe prints (or technically in this case, Grandma printed them up because we were at her house on July 1st) up two calendars each month. One for each kid. Every time somebody pees or poops in the potty they get a sticker.
You know how "they" say that is is easier to potty train girls than boys?
Check out The Goon Squad's potty training calendars for July through the 8th: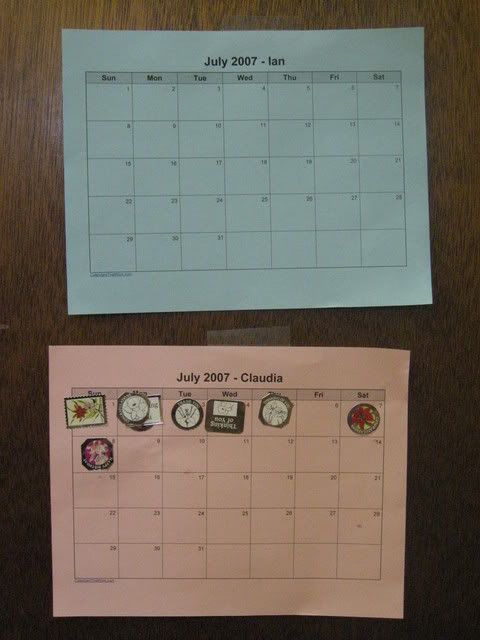 Belive the hype.
 _____
Any and all compliments on the new look should be directed towards Karen. She saved me after I accidentally deleted the link to my blogroll. She is the Goddess of all things blog.
Comment Via Facebook
comments