For your viewing pleasure:
Don't put him down as arrogant. (Thanks Frank Sucks)
I can't get two people to smile at the camera at the same time and somehow they got 1500 inmates to do the Thriller dance. (Thanks Jeff)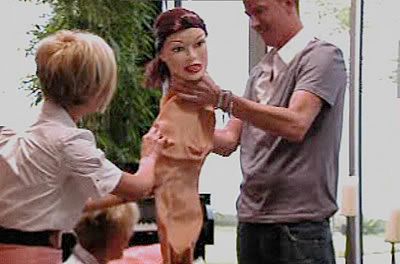 You are going to think I'm insane, but I think I like Victoria Beckham. If you missed the special (as I did) and be charmed (as I was) by someone who you thought was just a stupid Spice Girl (like we all did).
If you don't want to watch the whole thing just watch this part with Perez Hilton.
Comment Via Facebook
comments