My friend Lori has some question for you about cameras. I promised her that I would ask you a long time ago and then I completely forgot.
I do things like that a lot.
But first – FIRST THE COOLEST THING EVER. BEHOLD: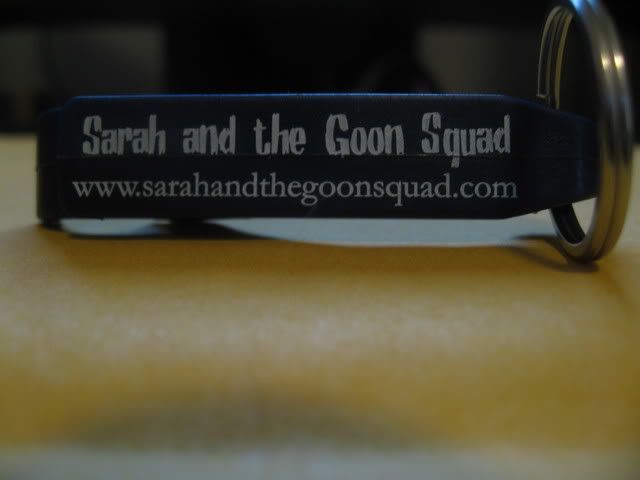 My swag came. My swag came. My swag came.
[jumping up and down like a lunatic]
The best part?
My key chains open beer.  
This is crucial, people. Sierra Nevada no longer has twist off caps.
Okay. Back to what I was saying before. Lori is getting ready to invest in a new camera. Now for her questions. Take it away, Lori.
Questions:
1.  What's the difference between the Nikon D40X (NOT THE D40) and the Nikon D80? (other than the lens that is packaged with it?)
2.  Being a complete amateur, which would you buy? – considering I'm interested in becoming better and the videographer in the house is wanting to try his hand at it.
3.  Any input from Canon lovers?  Convince me why Canon is better, aside from the price.
4.  I see there are other manufacturers of lenses, other than Canon/Nikon, (ie. Sigma, Mercury) any thoughts here? Is it worth buying the real deal or are the cheaper manufacturers just as good? 
Let us know if you have any advice on cameras. Oh what? What was that? You need to see my superfly SATGS key chain bottle opener again? No problem.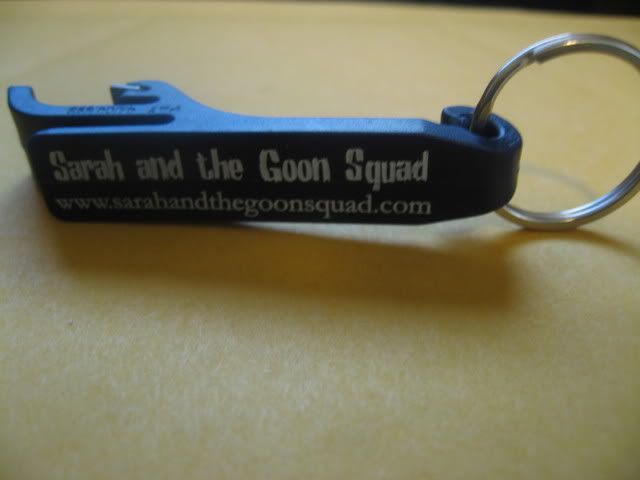 You all know you want one.
If there are any left after BlogHer there may be some contests where you can win one. Then you can think of me every time you open your beer.
Comment Via Facebook
comments