… and I'm not even Jewish.
In honor of Chanukah this year, Devra celebrated by showing me The Jesus of the Week on her Blackberry at the Redskins/Bears Game last night.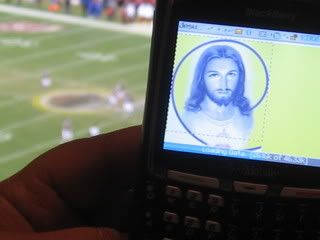 In all fairness she was looking for Cheesus Christ and the Peep Jesus both of which were funny enough to risk eternal damnation and missing three minutes of the game. 
Cheers.
Comment Via Facebook
comments