Yesterday I was standing in the checkout lane at the grocery store. I was browsing the magazines on display.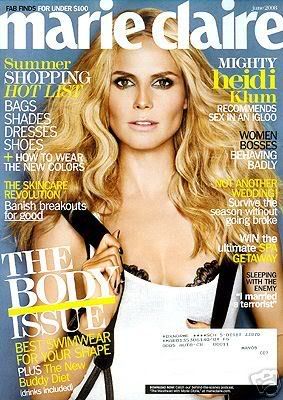 I did a double take. Heidi Klum wants me to do what?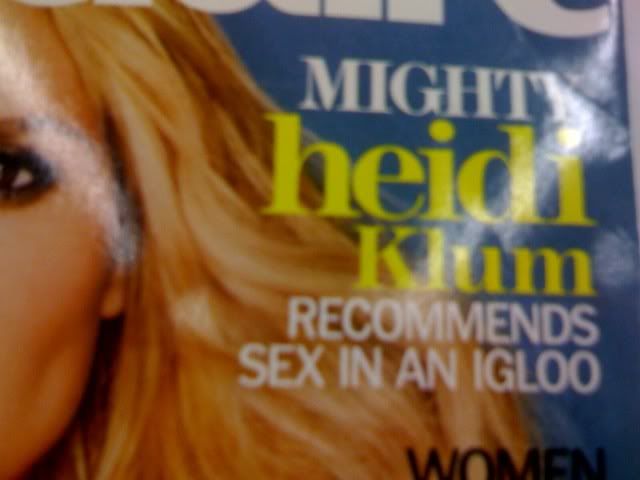 Heidi Klum wants me to have sex in an igloo.
I think Heidi Klum is beautiful and great and I love "Project Runway". However:
1) Personally I don't see how it is any of her business.
2) How would I even find an igloo?
3) Now I will never be able to shake the image of Heidi Klum and Seal doing it in an igloo.
4) What the hell? How is that a magazine article? Note to self: Marie Claire is most likely a stupid magazine.
And I apologize for the blurry picture. I took it with my phone. As usual, I feel certain that the person behind me in the line thinks I am a lunatic.
______
* The punchline from my favorite joke. Also hilarious because the mighty Heidi Klum is married to Seal
.
Comment Via Facebook
comments