I wish I had something good for you guys today but I don't.
Well, I suppose I could rant about how Ian refuses to get dressed but that seems to be getting old.
How about some questions for you instead? Let's talk about food.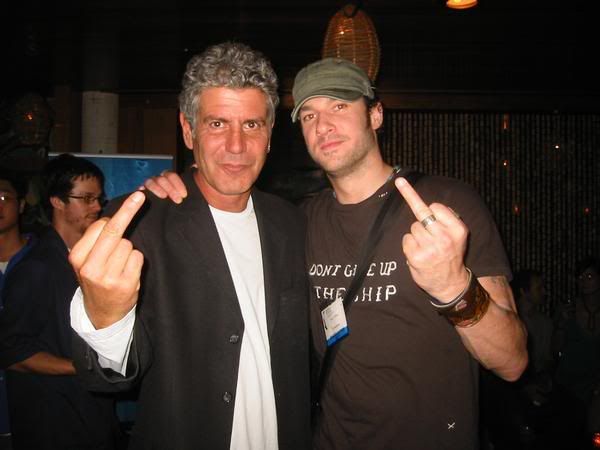 1) Who is your favorite celebrity chef?*
2) What is your "specialty dish"? (You know, what do you make when people come over for dinner.)
3) What is one food you hate?
4) What should I make for dinner?
4b) Can I please have the recipe?
On a completely unrelated note – does anyone know a quick way to fix it so that Google and Firefox stop blocking my site? They think I am dangerous. I just come off that way, really I am completely harmless.
* See picture of two of my two favorites here, Anthony Bourdain and Sam Talbot. I have always liked guys with bad attitudes. I love the internet. Thank you Google Image search.

Comment Via Facebook
comments