You know how I cave to peer pressure.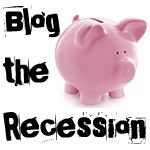 Well, the brilliant Kristen from Motherhood Uncensored has come up with a brilliant plan:
The premise is simple. If you read blogs, then for the month of August, make the "pledge" to click through from your feed reader. No obligation to leave a hilarious comment or send a long stalkerish email (although both, within reason, are always lovely). Just click through to the blog (not on ads unless you are so led) and if you're feeling generous, click around to their older posts.

Just those extra page views can make a big difference for bloggers who could really use the help, or in my case, where page views don't matter so much, a big fat ego boost.
Since I pretty much do this anyway I figured I might as well try to peer pressure the rest of you into doing it too. It is for the good of the blogosphere!
Comment Via Facebook
comments