Besides being beautiful and talented, Kelly is a great organizer. She put this whole thing together. You may already know Kelly as Mocha Momma. I know her as one of the people who reached out to me in my hour of blogging need. She helped me figure out WordPress on my Mac.
I am looking forward to meeting Kelly at BlogHer. I haven't had the pleasure of meeting her in real life, but I have spoken with her on the phone and I liked her immediately. I don't know if it's just me or if everyone will love her, but maybe this interview will help you get an idea of how fun she is. I was supposed to pick five of these questions to publish – but sometimes five just isn't enough?
A PIECE OF KELLY: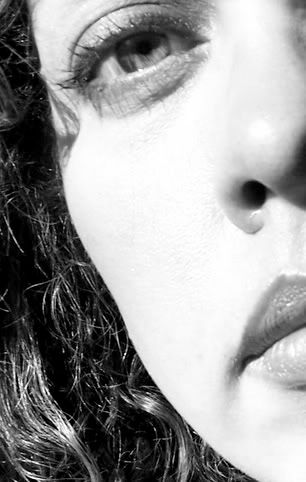 1. Song you could listen to over and over again that you think no one appreciates?
iTunes tells me I have listened to Dido's "Here With Me" 184 times. I guess that means I like it. The eerie sounds and kick-ass bass help me get my groove on. I think it's a song that has gone to the wayside, but I have hope that people still love it as much as I do.
2. When did you start blogging and why? Or Talk about your blog. What can I learn about you in under 5 minutes?
I started blogging in August of 2005 when I was checking my MSN mail and saw Ariana, a Chicago teacher, featured. It was love at first site. I was hooked.
[or]
When you first come across my blog I think you realize I like coffee. A lot. So much so that I've written about it and gotten Boca Java to send me this free package of coffee if I plugged their stuff. It was pretty good (I tried 6 blends) and lots of people then got the same deal. You'll also learn that I'm a literacy coach by trade and that I tend not to talk about that or even explain it, but I'm passionate about education. Currently, I'm pursuing two master's degrees: one in administration and one in Curriculum & Development. Overachievers of the World Unite!
3. Finish this sentence: On a good day, I .. have a cuppa, write and read lots of blogs, snuggle with my adorable husband, and laugh uproariously with my children.
4. Who do you read every day, rain or shine?
Mimi Smartypants is The Ultimate, but she posts weekly. Right now, without fail, I check in on Dave from Blogography with his fabulous graphics and witty humor.

5. Speaking of that, which do you prefer: rain or shine?
Shine, shine, shine! But not on my forehead. MAC Blot Powder takes care of that. My forehead is huge. It's a fivehead.
6. How would you describe your writing style?
As something you could read under 2 minutes 43 seconds. Because that's the average visit time of my readers. Other things include universal snark, conversational prose, and the occasional emotional heart-tugger. I would say it's like Augusten Burroughs, but that would be an egotistical comparison. Since he doesn't know who I am, I feel safe saying that.

7. If you could spend time with one person (other than your spouse, because really, let's not rack up the suck up points here) who would that be?
My best friend, Becky. She's amazingly intellectual and stimulating and laughs at me. I need her to tell me everything in brutal honesty and she does that. Also! She's my mini-entourage coming to BlogHer with me. Basically, she'll be holding back my hair when I puke from over-imbibing.

8. What don't you write about? Anything considered a no-no in your book?
I don't write about politics because others do that much better than I. Most of the stories of my children are G-rated and nothing that would embarrass them and that's important to me since they're all old enough to read, but my daughter is the only one who reads me daily. She's 20 and asks that I warn her if I'm going to talk about having sex with my husband. That's just wrong on multiple levels for her. Totally understandable.
9. Major projects coming up? With work? Home life? Or What is your proudest accomplishment?
With work I suppose my next big project is graduating next summer to move into administration. With home, it's buying a new house. My proudest accomplishment is not being a teen-pregnancy statistic. That speaks for itself.
10. How do you feel about meeting bloggers in real life? Are you nervous? Will you have great expectations? What do you home to take away from the BlogHer experience?
I've written extensively about licking them in person, but I'm all for meeting people who do this. It's wonderful to meet writers in person, and these women are all so very different. I'm not nervous because my personality is already on my own site, so it's very WYSIWYG with me. Hopefully, I can learn much more about writing and photography as well as the computer technique expertise people can offer.
11. What is your favorite thing that you wrote? What got a strong reaction from readers?
I'll start with the latter: it was entitled "Pain and Panties". I say "strong" because of the number of comments and from the fact that even though it's about visiting the gynecologist, many men commented and they were all hilarious.
My favorite thing I wrote was about getting an A in a really difficult class last semester, but really it dealt with my insecurities as a student that stem from having given birth to my daughter while I was still very young (high school). It was a 'fuckyouverymuch' love letter to all those teachers in high school who thought I was stupid for having her and then tried to put me in the lower classes.
[Sarah – that one is entitled "Baby Brain Cells" and I think it's from May 18, if you care to know]
12. Have you written anything controversial? Is blogging controversial?
Once, I wrote about racism issues and how Whites often say that they don't "understand" why Blacks ___________ (fill in the blank) and my response was that Whites aren't required to understand. Things just are the way they are and Whites spend too much time TRYING TO UNDERSTAND. There was a lot of support, but a few people emailed me privately to explain The White Side, as if they were representatives for it.
Blogging IS controversial because of the writing aspect. When you say what you want, uncensored, then you risk the trolls that visit your site giving you shit for your opinions. Opinions are varied and controversial by their very nature. Plus, there's a lot of honesty out there in blogs. Those are scary waters to navigate and wade in, but people do it. That spurs me on to do this even more in depth.
13. Three favorite foods? How about ones that you make? Guilty pleasures? (Like, for instance, and I feel like I have to share this with y'all, I'm addicted to the fake Cheeze-its from Aldi with Marie's Chipotle Salsa dip OH MY GOD.)
1. The fake Cheez-It's from Aldi with Marie's Chipotle Cilantro Salsa Dip
2. Maple Nut bars from South Beach Diet. (Seriously, a whole box in a day. That's six! A lot of protein and a LOT of pooping.)
3. My cajun fettuccine chicken. No recipe. I make it by feel.

14. If you had a super power, what would it be?
Retractable claws. Without a doubt. Do you know the number of idiots I'd swipe at when they pissed me off? That would come in SO handy.
15. Favorite drink?
Blue Mountain Jamaican coffee with a smidge of creamer and a dash of Splenda. DE-VINE!
Don't forget to go visit Kelly's site. She interviewed Belinda today, Belinda interviewed Lisa, (I think Lisa in interviewing Karen), Karen interviewed Erin, Erin interviewed Fizzle, Fizzle interviewed Elizabeth, and Elizabeth interviewed me. Phew.
Okay, now I tag Devra and Her Bad Mother, Mothergoosemouse, Mom-101, and SueBob.
Suckers.
Comment Via Facebook
comments