I think The Kaiser put it best when he said "I'm drinking beer out of a plastic cup with Sarah. All is right with the world."
Because of all the aforementioned beer and the time change I still can't seem to write anything coherent. Instead, here are some pictures from Saturday night.
It's 2006, so naturally IzzyMom and I decided to Vogue. It's a touch blurry, but I think the drinks in the foreground explain a lot.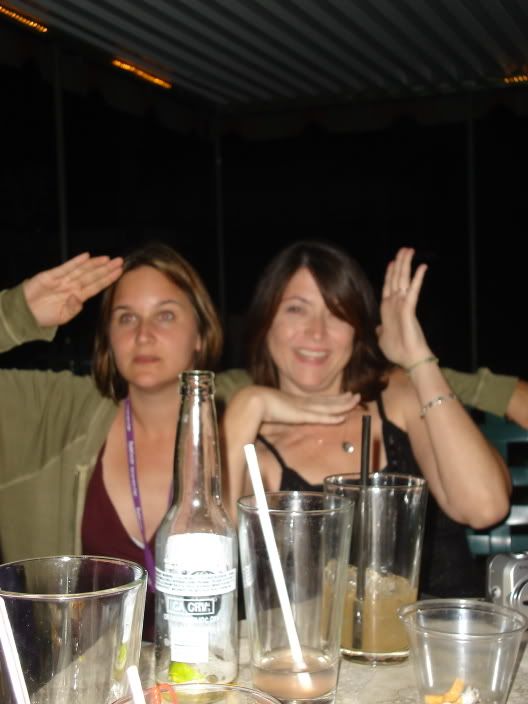 Oh, those crazy Vests.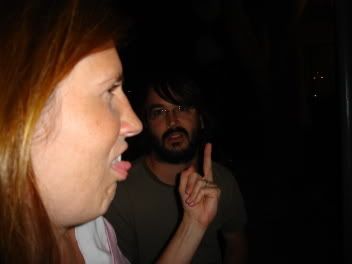 I'm not even sure WHAT to say about this one.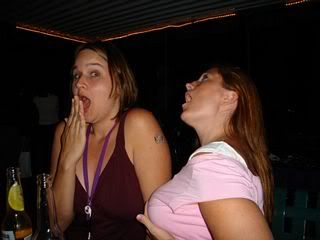 Thankfully, Karen and Jenn were even drunker than I was. These are people who you want to go drinking with. Trust me. Now if they just didn't live so far away…

You can find more nonsense here.
Comment Via Facebook
comments