Rob's kids posed for the funniest ultrasound picture I have ever seen.

Help Screech! (Thanks Mark – Mark seems to have a lot of information on Dustin Diamond, don't you think?)
Do you guys tip the person who washes you hair at the salon? I never know what is appropriate.
Is anybody getting rid of a sectional couch? We need one for downstairs.
I don't mean to harp on this, bus seriously, why does Carlos Mencia have a show? He is not funny.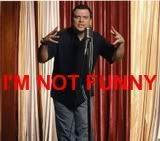 See? I told you.
Comment Via Facebook
comments