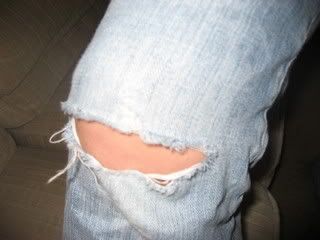 I'm pretty sad about it too. I really liked these jeans.
Is anyone throwing an 80's metal party anytime soon? I've got my costume ready.
I'll wear these jeans with my Cinderella concert t-shirt that I bought during the "Night Songs
" tour.
Yes, it's signed by the band.
Shut up. I already told you I wasn't cool. I don't know why you people don't just take my word for these things.
Comment Via Facebook
comments