Oooh yeah! Spring Break 2007! While, yes, someone vomited in my hotel room it wasn't from drinking too much and while, yes, there were naked people in the hot tub it was only because Ian and Claudia didn't have their bathing suits at their cousin's other Grandma's house.
It cracks me up that two year olds even get a spring break, but we're having a great time.
We've still got plans to 1) Meet up with an old friend from High School (Hi Ed!), 2) Take part in a study about sharing (The Squad, not me), 3) Hopefully catch up with Bridgette (if she moves here in time) and 4) Maybe hit the aquarium.
I also tried to get in touch with Chag for a drive-by playdate but he claims he will be "out of town".
In the meantime. I leave you with a few pictures: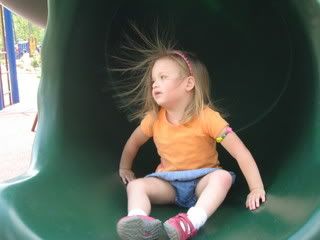 Comment Via Facebook
comments