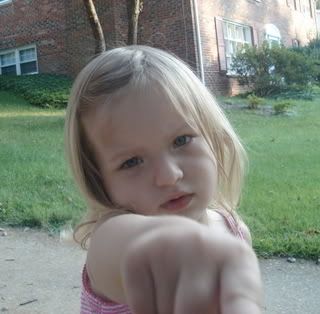 Claudia was giving me a hard time this morning, telling me why I wasn't allowed to use any of the paper in the house. I'm not sure what her deal was, except I know she likes to boss me around.
We're supposed to go play with some other kids this afternoon, and I was getting worried that she was going to antagonize them. So we had this conversation:
Me: Claudia, if we go play with Lumpyhead and Lula are you going to be sweet or are you going to act like a jerkwad?
Claudia: (with a completely straight face) A jerkwad.
Greaaaaaat. This should be a fun day.
Comment Via Facebook
comments