When I was at the grocery store yesterday I took this picture on my cell phone.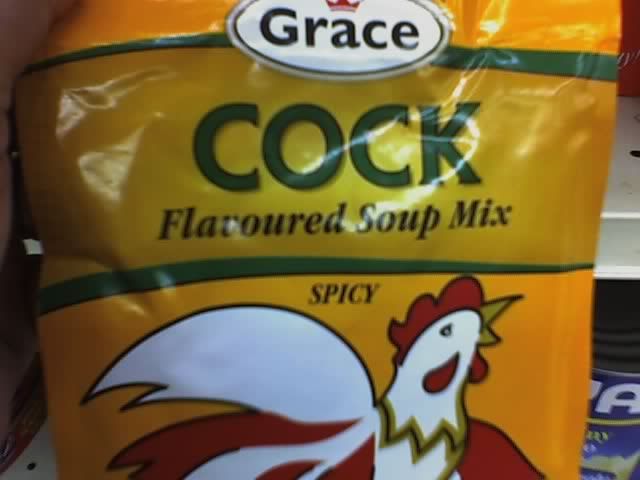 Then I immediately sent the picture to my husband.
I almost bought it because it really cracked me up, but then I figured it would just taste like regular old chicken broth.
But come on! Cock flavored soup mix? Tell me how that isn't funny.
Mostly I'm just glad that there weren't any other adults in my aisle that saw me taking a picture of the thing with my phone.
Of course I have no problem showing the whole internet that I have a very lowbrow sense of humor…
Comment Via Facebook
comments