Do you guys remember when I did the Brad Pitt Butt Traffic Experiment?
For those of you that are new I will fill you in – I was (am still am) amazed by how many hits I get on this blog for people searching for "Doodlebops without makeup". I decided to see what would happen if I wrote something that I thought would generate a lot of hits. I chose Brad Pitt's butt.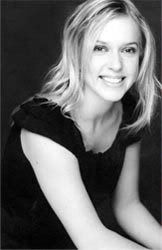 It was a failure. Sure, people search for it occasionally, but apparently Brad's ass has nothing on the Doodblebops unmasked or hermaphrodite midget porn. I still get a ton of traffic from both of those search terms.
DeeDee Doodle     ————————————————->
What is wrong with this country.
Now – mostly out of boredom, I have decided to try another traffic experiment. Here is my problem. I can't think of a good term. I was going to use a popular tv show, but when I checked the Neilsen Ratings I was so disappointed by what America was watching I changed my mind. Are you people really still watching "Survivor" and "CSI"?
It is time for the audience participation portion. You guys each pick a search term. I will publish them all with a link to you (if you have one). The person who comes up with the term or phrase that generates the most traffic will win a shiny new Sarah and the Goon Squad keychain bottle opener. If the winner already has one I'll have to get creative. Or you can have another one.
Ready, set, go!
Comment Via Facebook
comments