As much as I like all of the Hello Kitty crap that someone somewhere is making a killing off of here is one thing I just cannot get behind.
The Hello Kitty Waffle Maker: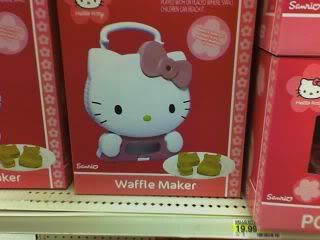 Ewww. The waffles look like little turds.
The guy in Target looked at me like I was insane when he saw me taking a picture of this with my phone. 
Comment Via Facebook
comments