When I was in 10th grade I started hanging around with a girl named Jennifer. (yes that is her real name).
One day I was in Spanish and this girl I didn't know, but who was also in that class walked up to my desk and said "Watch out for Jennifer. She will stab you in the back."
That is how I met Lori. I thought she was crazy and also kind of a bitch. Why would she just walk over to a stranger's desk and start trash talking my new friend?
Six weeks later Jennifer tried to steal my boyfriend.
Six weeks and one day later I marched over to Lori's desk in Spanish and told her she was right and I should have listened to her.
That was 19 years ago. Lori and I have been friends ever since.
Lori was a bridesmaid at my wedding and next month I will return the favor when she marries Matt.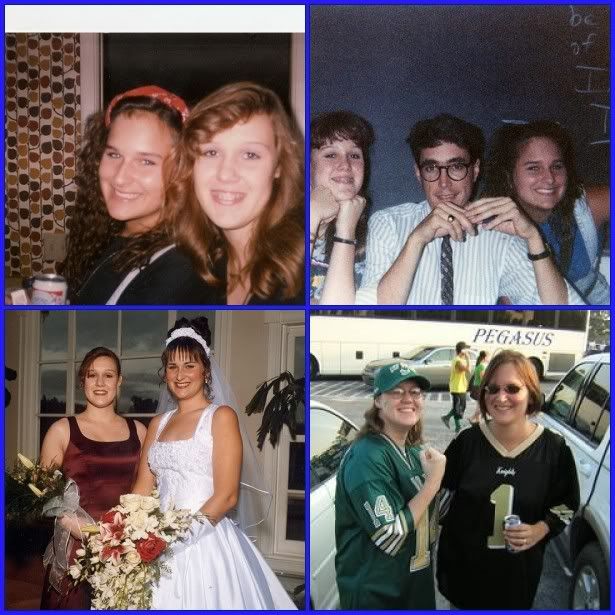 So you can imagine how excited I was when she scored a job in Northern Virginia.
Comment Via Facebook
comments