1) What is your favorite movie quote?
2) What is your favorite song lyric?
3) Do you have a favorite political quote? If so, what is it?
4) Favorite personal quote and/or tagline.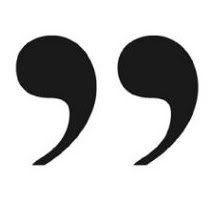 ___
One time I was playing Pictionary and my partner and I won an all play when he drew quotation marks and I yelled "parentheses!" which was actually the word, but he was all wasted on Scotch and I was just stupid.
I was playing with my husband and Father-in-Law and they both still make fun of me for that.
Comment Via Facebook
comments