How great is it to turn on The Today Show* and see your friends on there?
Kristen, Jill, Mir and Heather all did great jobs.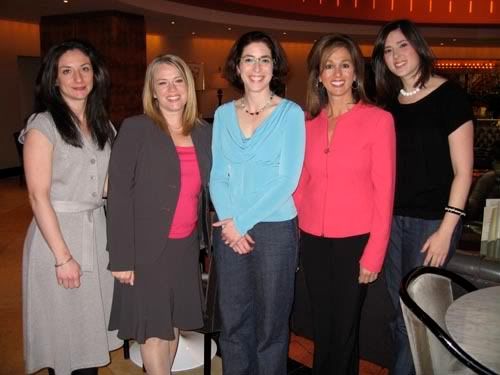 I enjoyed the segment even if Kathie Lee Gifford is pretty much a tool and obviously hasn't spent much time reading blogs. Did she actually say she was afraid of the computer?
She is worried about Dooce exposing her child to people, yet I know what Kathie Lee's kids names are and what they look like too. What is the difference between talking about your personal life on a blog or talking about your personal life on a morning talk show. Oh, right. People are still reading blogs on a regular basis.
Photo used with permission from Mir.
___
* Fine, you caught me, I never would have just turned on The Today Show by myself. I find it mind-numbing, but I got the tweet from Kristen that they were airing the segment this morning and so I set up my DVR.
Comment Via Facebook
comments