Yesterday we went to a Washington Nationals game.
It was a beautiful day and we had free tickets and fantastic seats. The new stadium is beautiful and clean. What more could we ask for?
How about Luke Duke singing the National Anthem?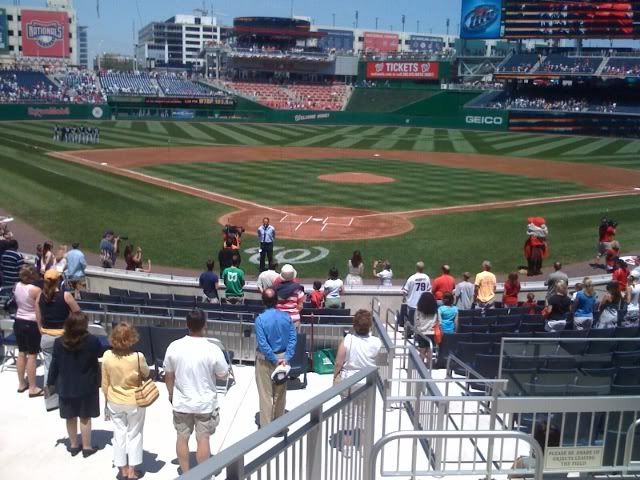 That's right. You heard me. Tom Wopat sang the National Anthem at the Nats game yesterday. And he sang it well.
Sadly, I forgot my camera so all you get is this blurry picture from my iPhone.
Still. Luke Duke
. Sweet.
(I was more of a Bo Duke fan myself, but I've heard John Schneider's album and as far as singing goes I'll stick with Luke.)
Comment Via Facebook
comments